Sometimes we tell our patients "Today it hurts, but...tomorrow it works!"
Which sometimes leads to the question of, but WHY?
This is where we get to further explain information that may be helpful to you along your health journey. Check out these carefully prepared blogs and health tips to help you MOVE MORE AND LIVE STRONG!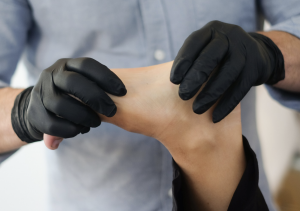 1. Stretching Increases Your Flexibility Achilles tendinopathy (AT) is a condition characterized by pain, swelling, and stiffness of
Read More »
You Don't Need A Doctor Referral To Seek Treatment Today!
Atwater Office
3140 Apron Ave.
Atwater, CA 95301
(209) 726-9000

Merced Office
424 E. Yosemite Ave, Suite C
Merced, CA 95340
(209) 325-4710
Bryant Orthopedic
& Sports Physical Therapy