Bryant Orthopedic and Sports Physical Therapy provides a welcoming environment for all of our patients and practitioners. We deliver premium quality services ranging from total joint replacement aftercare, amputee rehabilitation, women's health services and management of general aches and pains. Our individualized physical therapy programs are designed to help each patient reach and even exceed their goals. We take pride in our modern approach and breadth of current technologies. At BOSPT, our patients soon become friends and family, as we deeply care about each individual who comes our way. Our dedicated staff shows respect and appreciation to all of our hard working patients. Your time at BOSPT will be valuable, enriching, and life-changing.  The choice can become yours to join our family today!
I have had such a great experience at Bryant Physical Therapy! The staff is extremely friendly and knowlegeble. They really make your time there fun. They monitor your progress and help keep you motivated. Thank you Bryant PT!
Very organized and friendly space to be in and around enjoyed the time spent here.
I've been to few different physical therapies in past did not care for it until i came to Bryant. I liked the way they individually help each one of client with care and willing improve our selves for better health.
Extremely knowledgeable and friendly staff. Very efficient in getting one to 100%.
Christie and her staff go above and beyond to make sure you are comfortable and taken care of. They gave me relief from the tight muscles in my neck and back that I haven't felt in years. I would recommend them to anyone who needs quality hands on treatment. 5 Stars!!
Every time I walk in, the atmosphere is incredible. You can feel the hard work everyone puts in. Everyone is super helpful! I'm going to miss it!
The staff is awesome, my hand& arm are feeling a lot better than they were. The staff asks plenty of questions to insure you're not being hurt and you're comfortable. They're great and I highly recommend them.
I had a good experience while attending Bryant Orthopedic. They got a great staff that pushes you to recover and get stronger.
3009 Stratofortress Dr, Suite B Atwater, CA 95301
Phone: (209) 726-9000
Fax: (209) 385-3738
424 E. Yosemite Ave, Suite C Merced, CA 95340
Phone: (209) 325-4710
Fax: (209) 325-4509
Is your pain making it difficult for you to concentrate? Are you hoping it will just go away but it's still hurting you?
‍Remember, whether you want to come in for a check-up, suffered a recent injury or you just want to improve your health, a doctor referral is not needed. In the state of California you have direct access to physical therapy!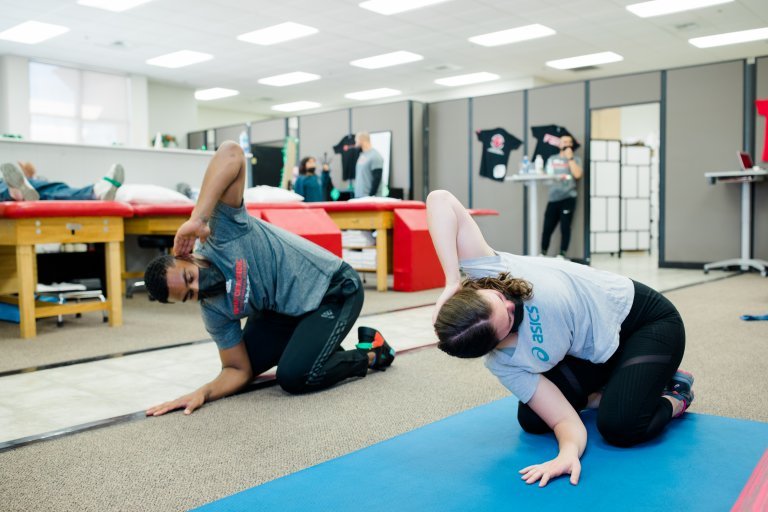 You Don't Need A Doctor Referral To Seek Treatment Today!
Atwater Office
3009 Stratofortress Dr, Suite B 
Atwater, CA 95301
(209) 726-9000
Merced Office
424 E. Yosemite Ave, Suite C
Merced, CA 95340
(209) 325-4710
Bryant Orthopedic
& Sports Physical Therapy
Atwater Office


3009 Stratofortress Dr, Suite B
Atwater CA 95301
(209) 726-9000


Merced Office

424 E. Yosemite Ave, Suite C

Merced, CA 95340

(209) 325-4710
Bryant Orthopedic
& Sports Physical Therapy